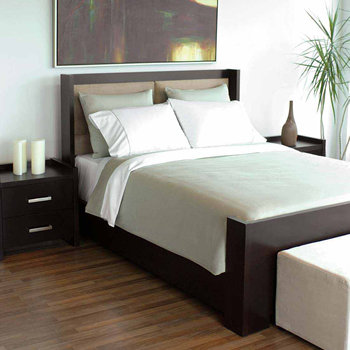 The other day a friend asked me where I write.
"In bed..." I said sheepishly.
"WHAT?!" She was astounded. I tried to qualify my answer.
"Not, like, under the covers or anything -- just, on the bed itself."
"But...why?" she asked.
And I told her the truth - "Because that's where the magic happens."
(Get your minds out of the gutter -- not THAT magic.)
My bedroom has three windows, two facing northeast and one facing north. At most times of the day, I have significant natural light. That light, for whatever reason, energizes me. That light inspires me to write. I've tried writing at a desk, the dining room table, my living room -- but in my bedroom, on my bed, facing those windows, I'm like the author equivalent of a solar panel. I'm recharged.
However, there are rainy days. There are nights. There are times when even the perfect natural light can't spark a single sentence. On those days, I have a few things I turn to that work wonders for my writing.
1. Other YA books I admire. I am a re-reader. Some people are, some people aren't. I have always been this way, ever since I read and fell in love with Norton Juster's The Phantom Tollbooth. I adored the book. My copy, probably 20 years old now, is so worn and water warped (from being dropped in the bathtub) that it's sort of silly that I haven't bought another. As an adult and as a YA writer, I have other books I turn to --
Teach Me
by RA Nelson,
Please Ignore Vera Dietz
by AS King,
Liar
by Justine Larbalestier,
Thirteen Reasons Why
by Jay Asher...the list could go on.
2. Poetry. I started out my writing life as a poet -- my MFA is in poetry and it is, in all ways, my first true form of expression. Sometimes, when I need to tap into emotions I can't access in my writing, I turn to some of my favorite poets to inspire my words -- Shara McCallum, Kim Addonizio, Stephen Dobyns, Li-Young Lee, and others. In fact, Li-Young Lee gave me my absolute favorite book autograph of all time:
City to City, Interior to Interior, My heart to yours. Li-Young Lee.
How much does that rock???
3. Cooking. It's what I create when I can't create words. I'm actually more of a baker than anything else, which is funny since I am far from exacting and not exactly science-inclined. But baking soothes me. It can be something easy, like boxed brownies, or something more complex, like the four-layer German Chocolate Cake with Pecan-Coconut Filling I made last week. Baking allows me to refuel and still feel a sense of accomplishment.
How about you? How do you get inspired?